Tag Archives:
Photowroks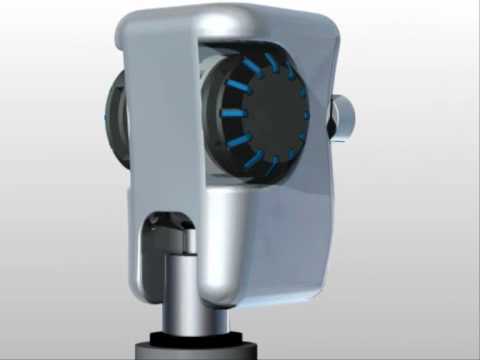 Animation experiment project – create an animation using 3D CAD data and Windows Movie Maker.  How to do this?
Create the 3D model (in this case – my fiction robot head).  I use Solidworks to create the 3D model.
Render the data using Photoworks and save it as jpg format.   Use the ability of the CAD software to rotate and move.  Capture every small movement and save it as jpg (or other picture format).  You may need 30 to 40 images for a smooth 6 sec animation.
Import the images to the Windows Movie Maker and set the frame timeline to the minimum it can be…..then you get your own 3D animation.
For this experiment – 37 image/frame to create a 6 sec animation/movement.
So, any CAD operator and Engineer using CAD software…..with some creativity, we can have some fun.